Since December, my work completely changed direction after working at ONE Emirati wedding. I started getting loads and loads of requests to illustrate live for OTHER Emirati weddings too and i've been almost exclusively doing that for the past eight months! It's been awesome… and here I am ..fifty three weddings later and a whole new niche! The culture is really fascinating and mysterious to me and I'm sure it might be interesting to other cultures from the outside looking in … SO, without further "I do" (haha. i'm a dork … i know) here are 10 cool things I've noticed specifically about Emirati weddings.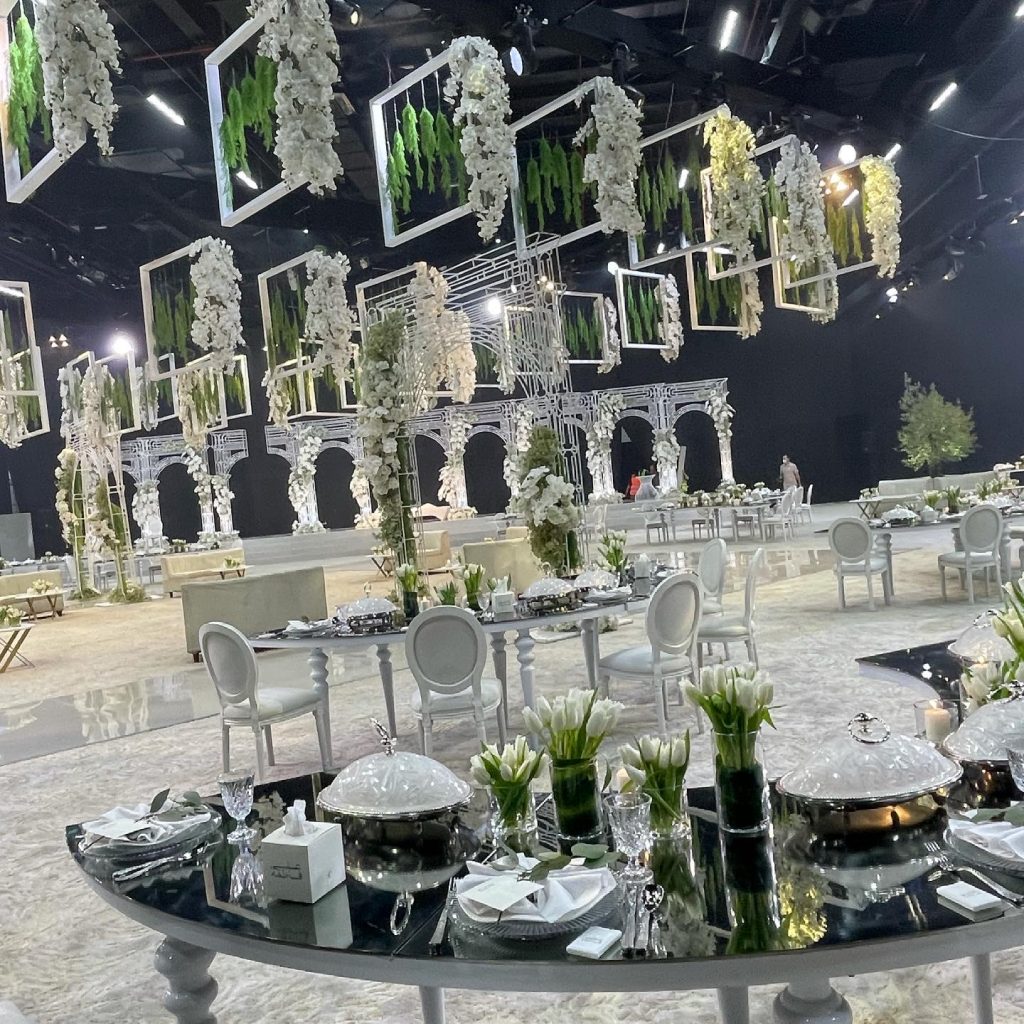 the calm before the storm …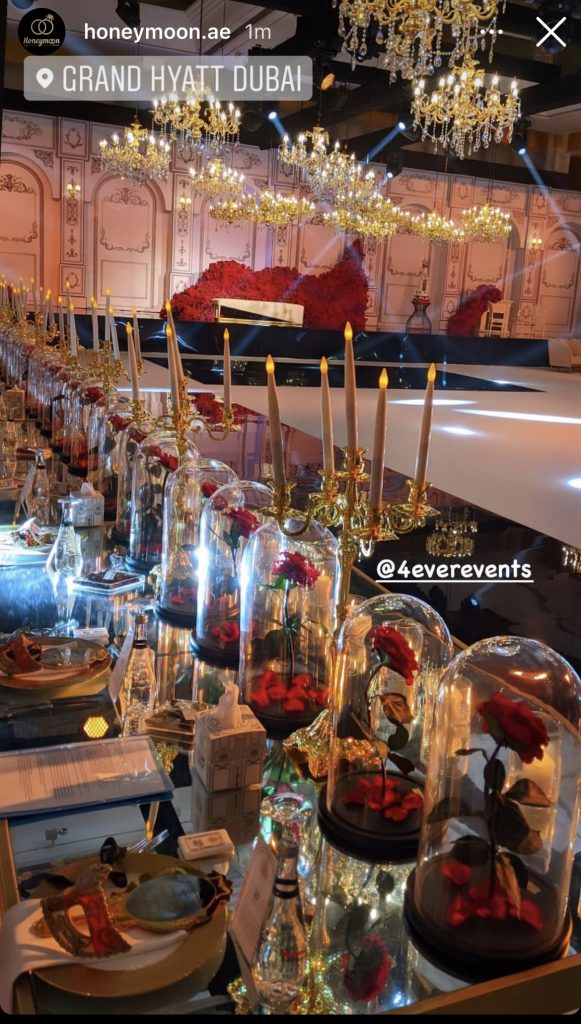 pic seen on honeymoon.ae organized by 4everevents
Weddings are mostly segregated and extremely private
So at these weddings, most of the local women wear hijab and abayas so they're extremely cautious about remaining segregated during the ceremony . This is so they can chill out, dance/celebrate and wear that super cute strapless number without worrying about being seen by men they are not related to at the party. As a result, photos and privacy are reallyyyyy important – I've been to weddings where I've had to give over my mobile phone to be covered with a special pouch that covers the camera. The phone is wrapped in a pouch with a security tag which will be removed on your way out. Super secretive! Intriguing isn't it?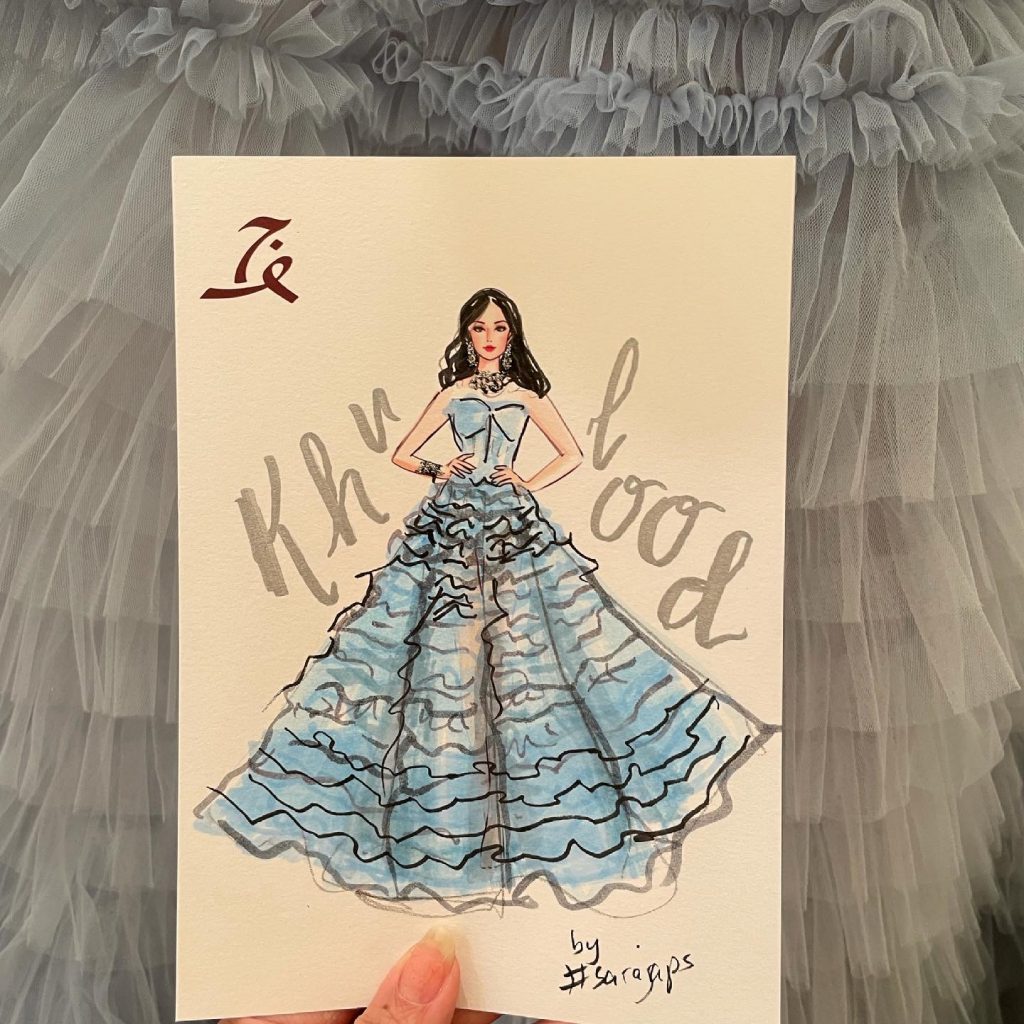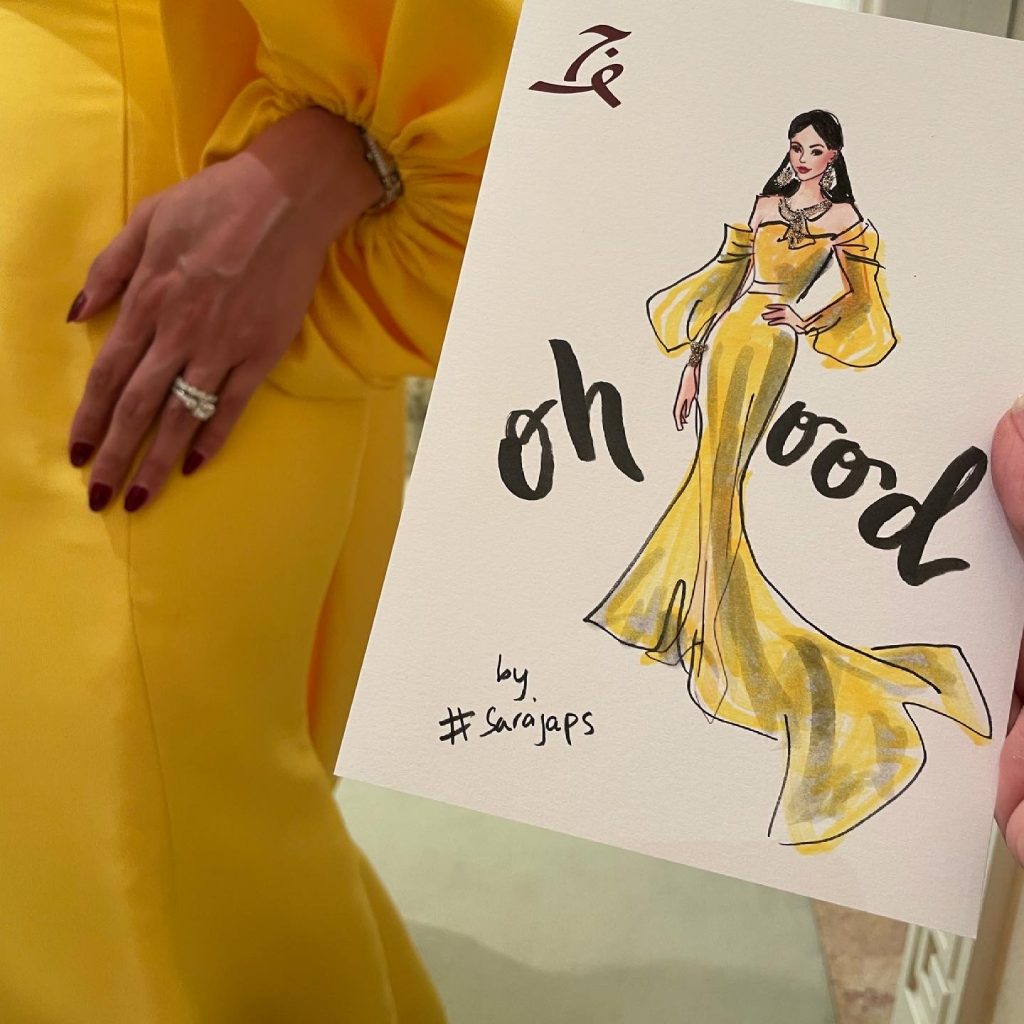 2. Inner-wear and Outerwear
There is a coat check as soon as you enter the venue where you can ditch the abaya and continue to enjoy the night out uninhibitedly with your glam squad , footloose and fancy free. Sometimes there are a few dudes from the close family that come in RIGHT at the very end but they certainly don't stroll in super casually and unannounced – that'd be hella rude. The men have to give a proper heads up so there is ample time for the ladies to don their shaylas /abayas if they want to.
3. Perfume Pop Ups
Something that is unique about Emirati weddings is the importance of perfume. Fragrance is imperative to their culture and there are often beautiful pop up perfume counters at these weddings. The perfume tables resemble a dressing room vanity with gorgeous bottles of imported French and Oriental perfumes, flower arrangements oils and ouds. Before entering the venue, guests are encouraged to help themselves and test out the latest scents in the reception area. In addition to this, staff walk around with oud burners randomly dispersing the scents all over the room throughout the ceremony to ensure that the intensity of the fragrance lasts the entire evening.
Well…that makes scent-se (see what I did there? hyuk hyuk.)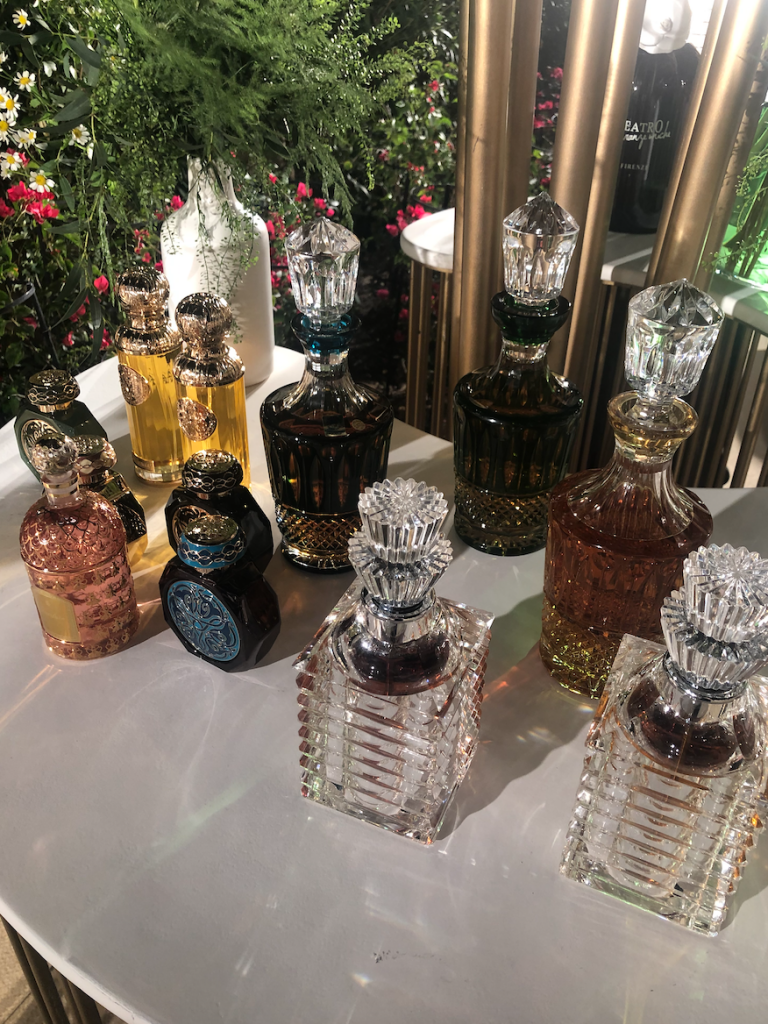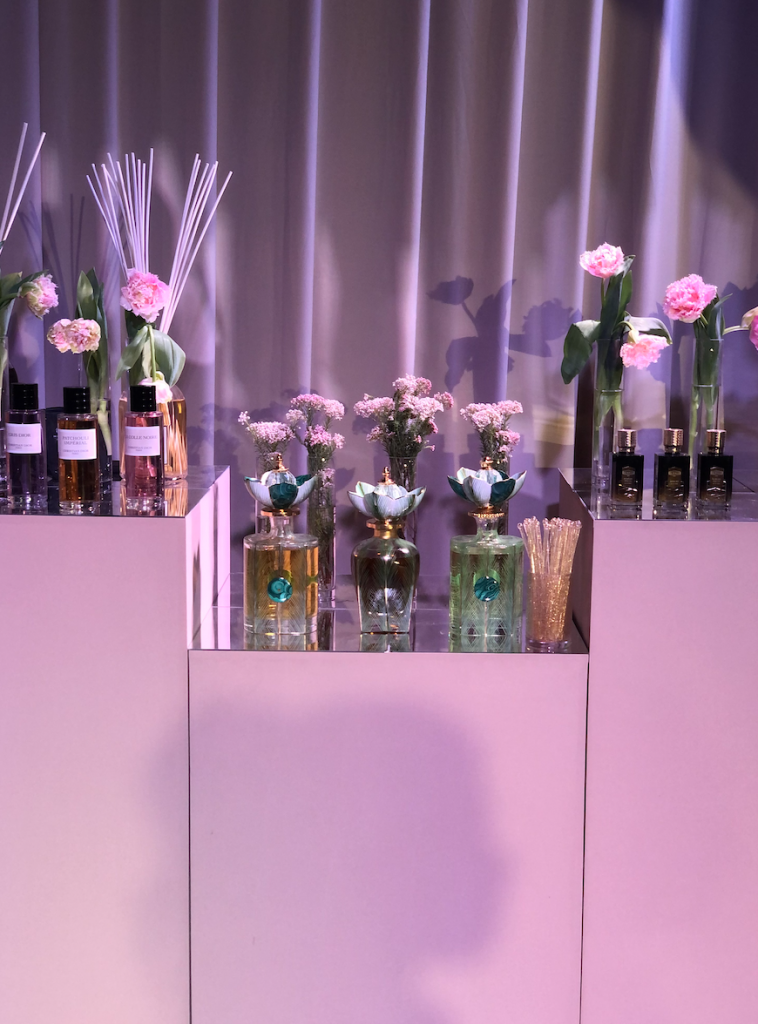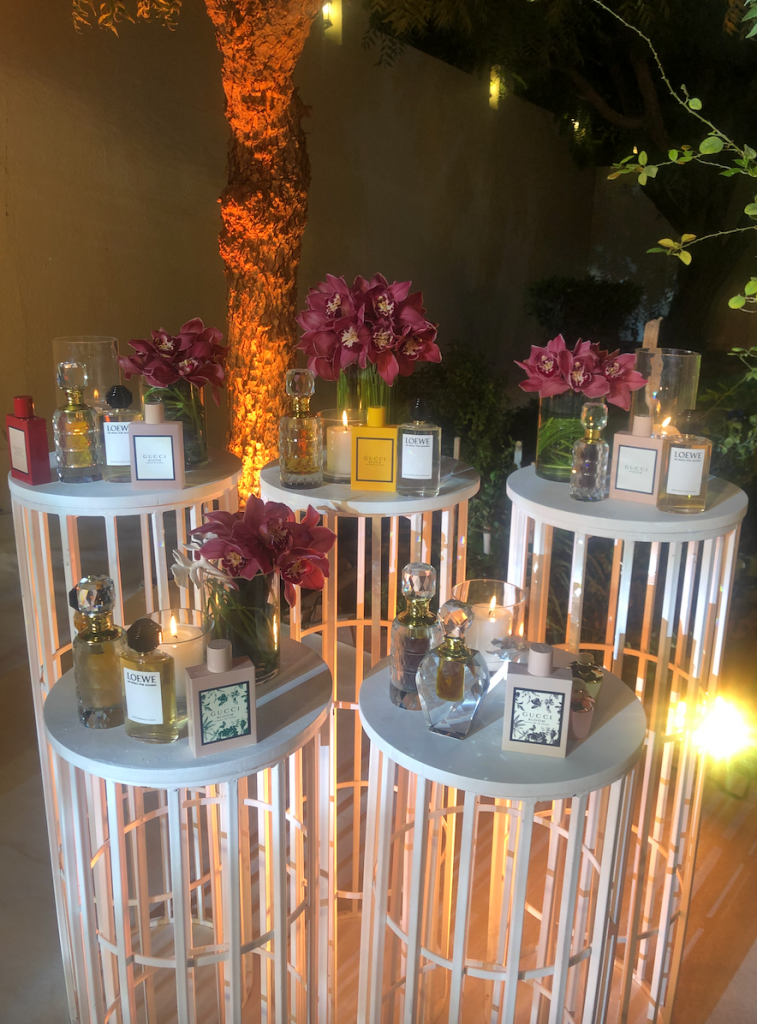 4. They like to party with loud music
I mean ok, this point doesn't sound particularly unique – but hear me out. When MY parents or anyone in my family over a certain age are at a restaurant and let's say and the music is too loud – they often get very irritated and want the music turned down so they can hear people have a conversation. My parents would NOT be cool with it if I put music on extremely loud in the car – even if it was a song they liked.
The interesting part about Emirati weddings is no matter what their age is – EVERYONE is totes cool with super loud Arabic music. I'm talking clubbing-in-college-on-sat-night-ears-ringing kind of volume. I think it's really awesome how even the grannies are just cutely bopping to the music too and NONE of them seem to mind the volume. A lot of people have to shout over the music to hear each other just like a night club but it's really nice how chill everyone is about that. There's no grumps who go "turn down that racket! i cant hear myself think" So yeah, they definitely all have a united sense of fun and celebration. No grouches allowed.
5. There is no concept of "outshining" the bride.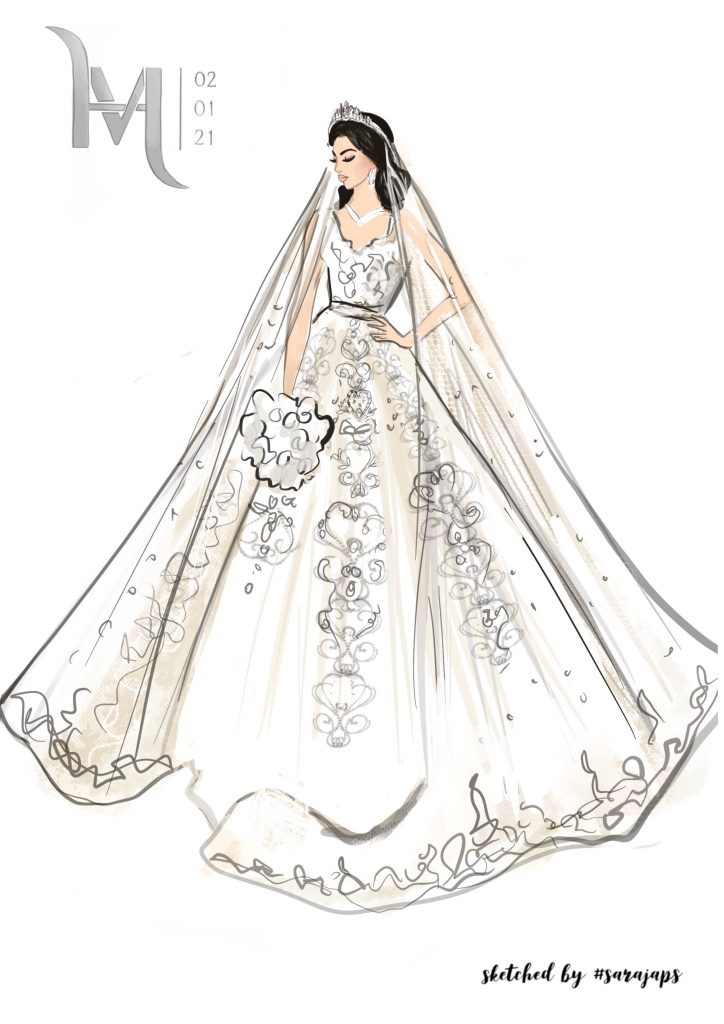 At European weddings, it's an unwritten rule that guests are not supposed to wear white or anything TOO dressy or TOO bling because it's the brides day. Yeah, that doesn't happen here. Much like our south asian weddings, EVERYONE is encouraged to wear the best of the BEST – the BIGGEST and boldest silhouettes. The most glittering jewels. It's like the oscars. I have seen some incredible dresses that are SOOOOO beautifully elaborate that they could easily be worn as a costume in a movie. Elie Saab, Ralph and Russo, Zuhair Murad, Valentino – you name it. They also love their crystal shoes – but Manolo is SO last year (!) The shoe designers of choice these days seem to be Amina Muaddi and Mach & Mach.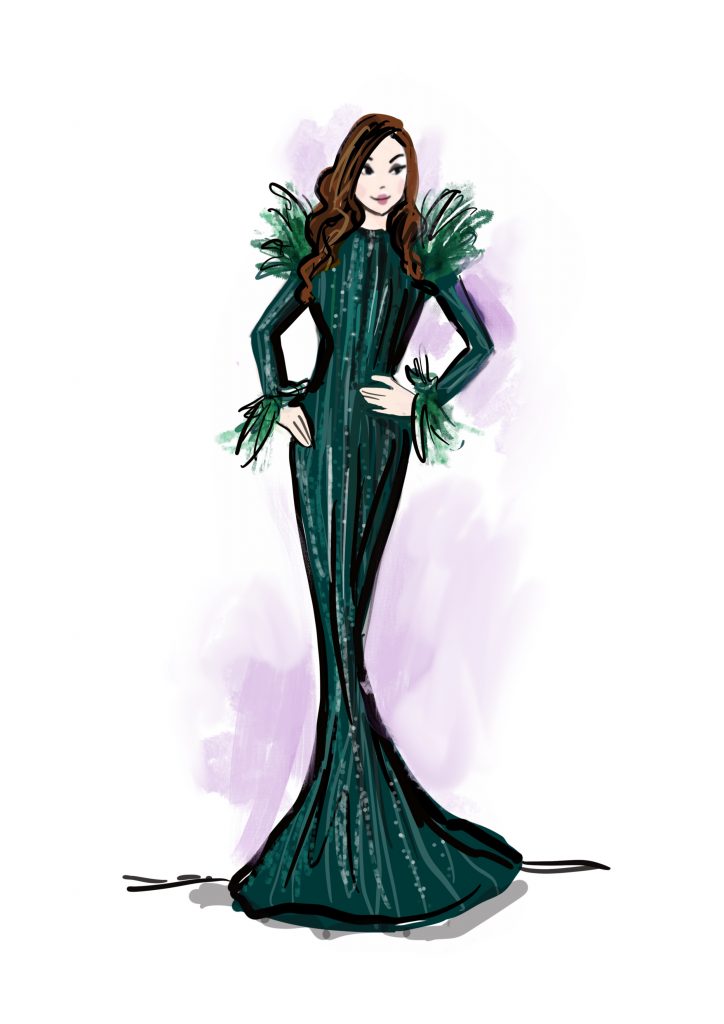 feathers and frills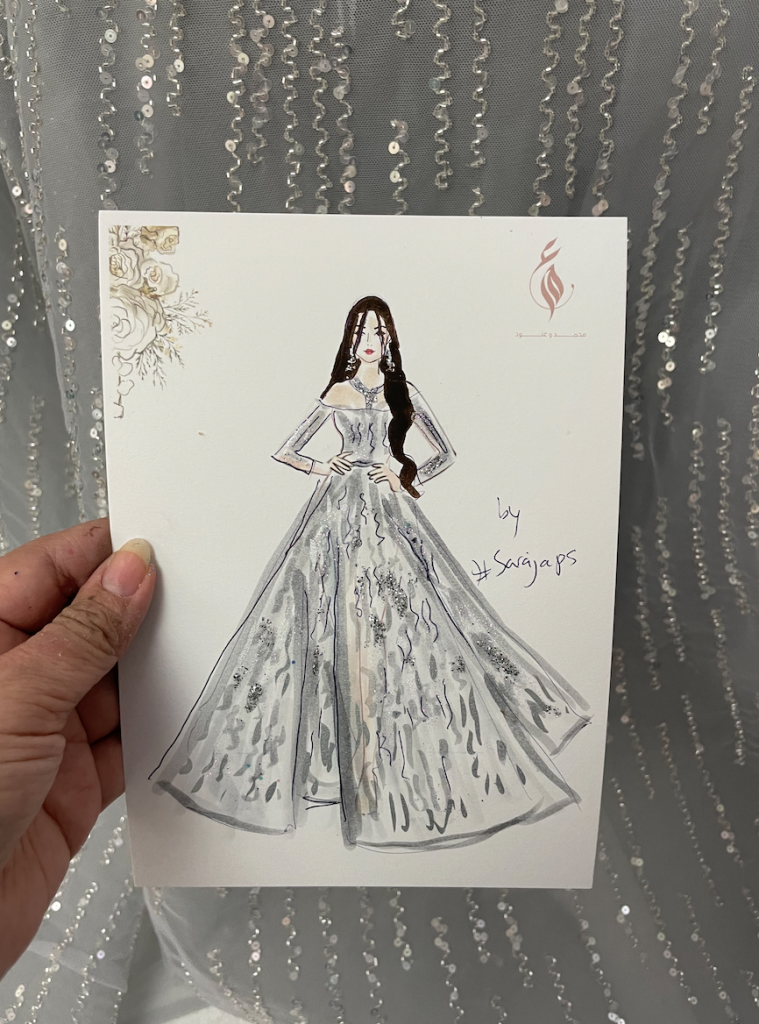 amazing silhouettes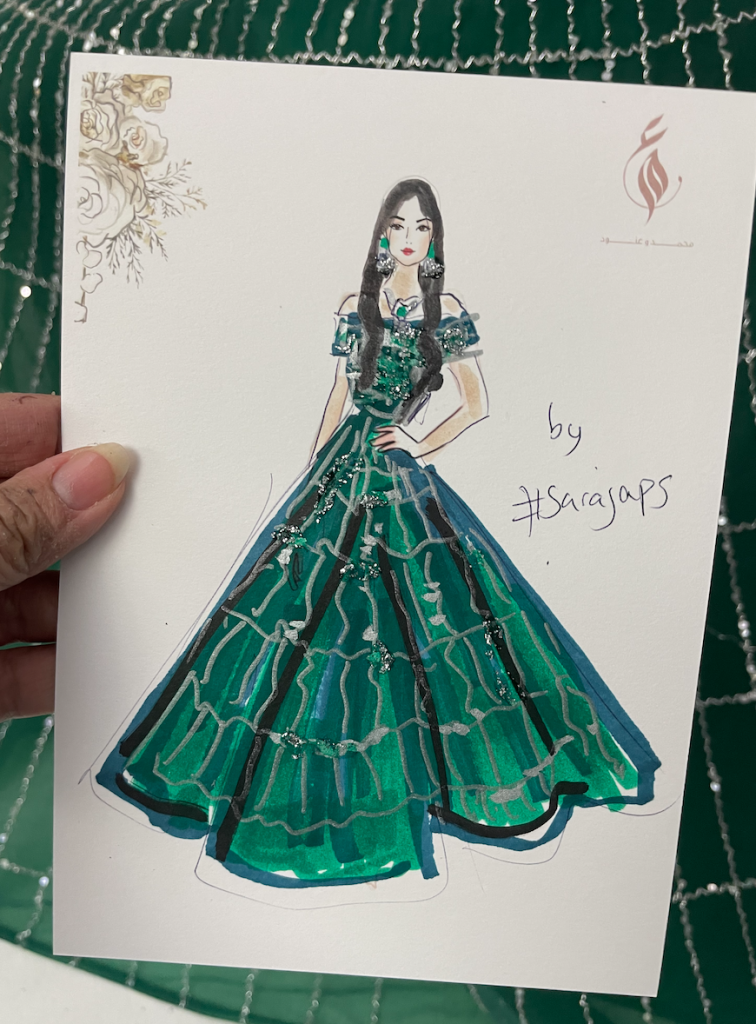 What's also interesting about the bride – she doesn't just simply walk down the aisle. It's much more of a performance. The Emirati bridal walk is much more slow and confident- theres a dramatic spotlight on the bride and she takes a longgg detour around the room accompanied with theatrical game-of-thrones-like music before she finally takes her seat on the bridal stage like an absolute boss. It's more like a beauty pageant walk rather than a quick stroll up the aisle. So you see, I can assure you – you WON'T outshine the bride. It's quite impossible – trust me …the bride shines the most.