Ah, Its finally December! The most wonderful time of the year. I love this month because I have my birthday/UAE day AND my anniversary to look forward to. Also, it's officially wedding season and despite covid, it kicked off with a bang! Sequin masks and all.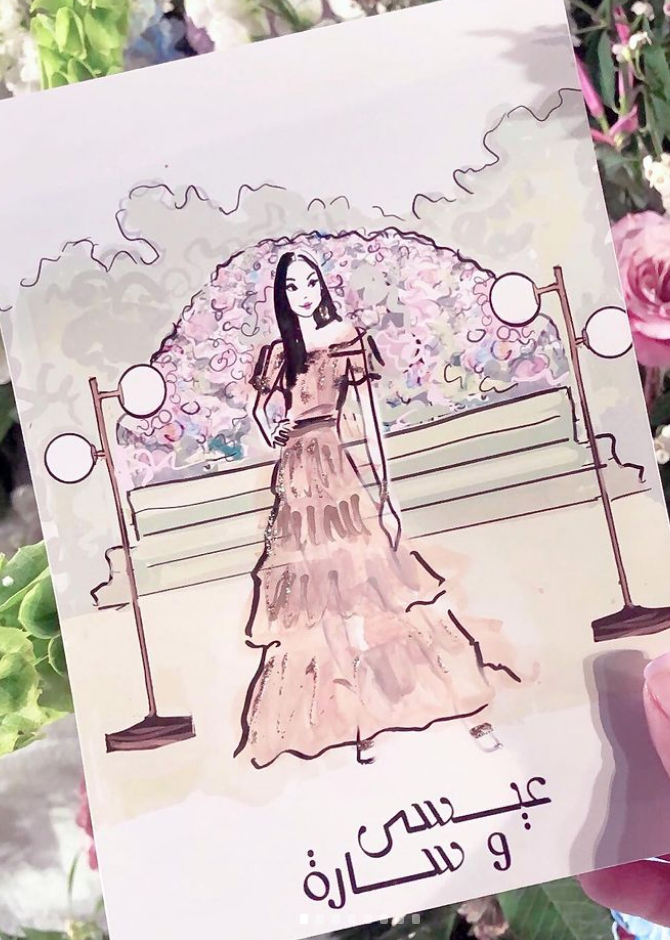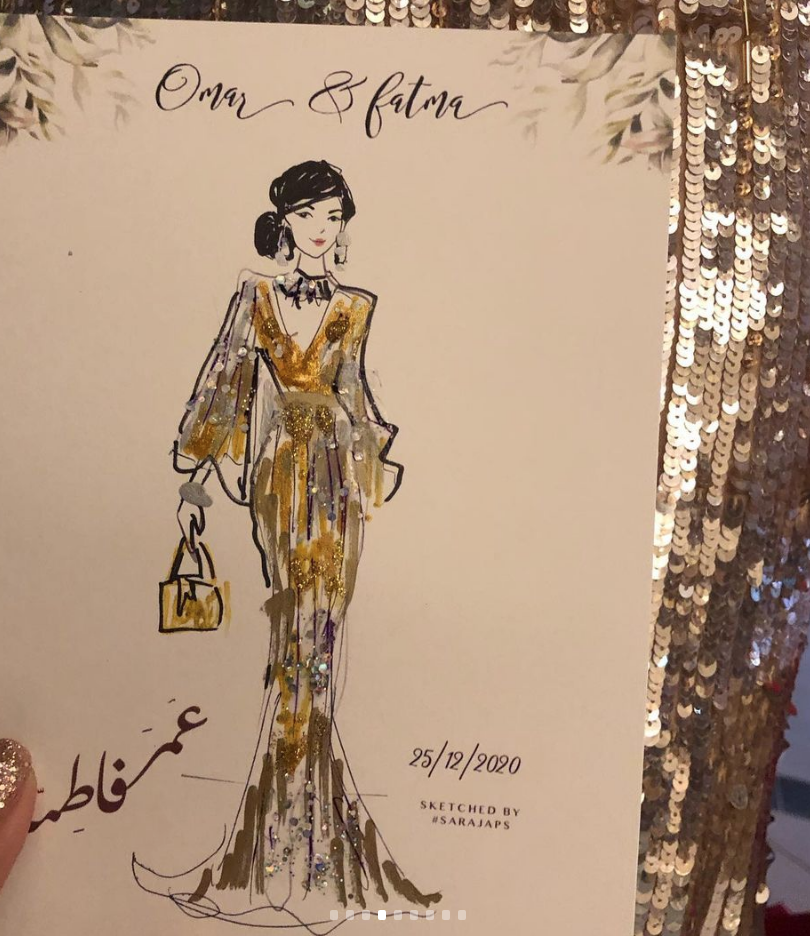 This month was the first time I drew live at Emirati weddings! So far, I am LOVING it! Each guest was more glam and extravagant than the next one! It was really fun to compare how two different cultures interpret wedding glam – Pakistanis love bling too but we are more into embroidery and stick to traditional silhouettes. Emirati women are so much more experimental and rocked bolder fashion choices. I'm talkin neon, feathers, sequins, rhinestones, prints, sculptural draping and more! All weddings are segregated so the women can literally let their hair down and wear whatever they like which is nice to see. By the way, despite the humidity, everyone's blow dry and foundation always remains flawless! What is this sorcery??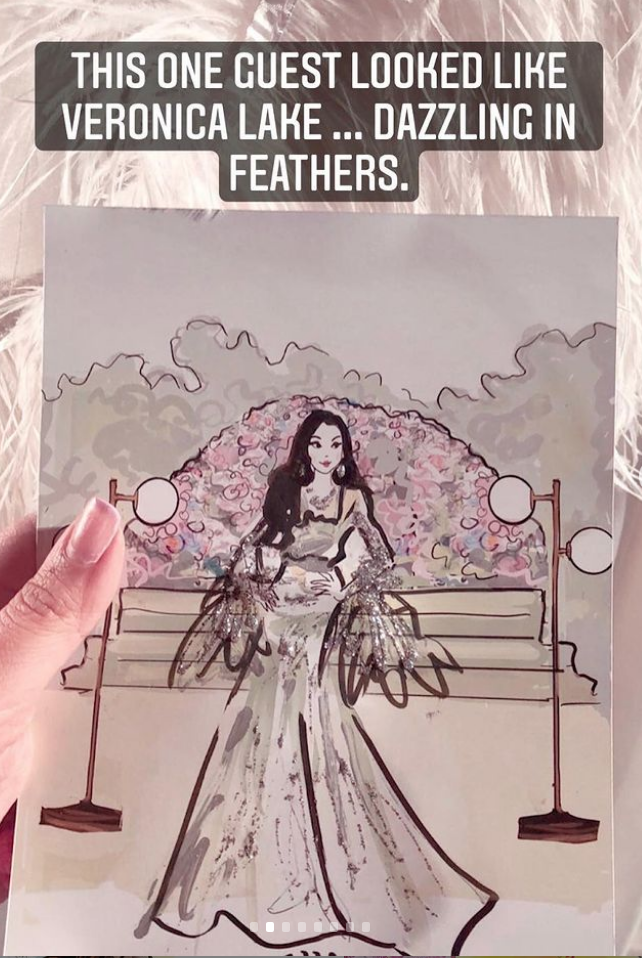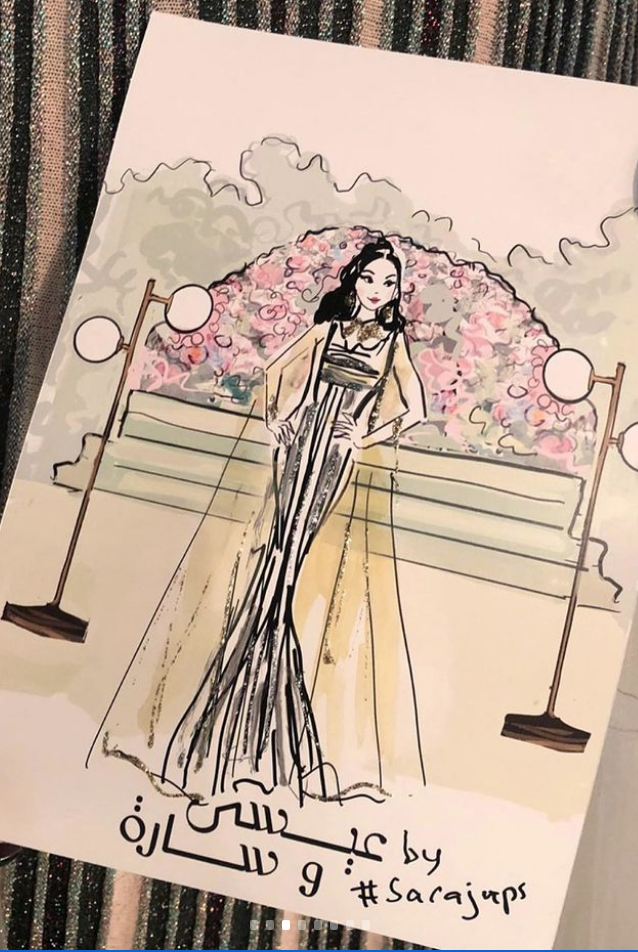 This one had an amazing, Sicilian theme with chic, yellow, dolce like lemons. I managed to graze a bit for this one and food was just incredible.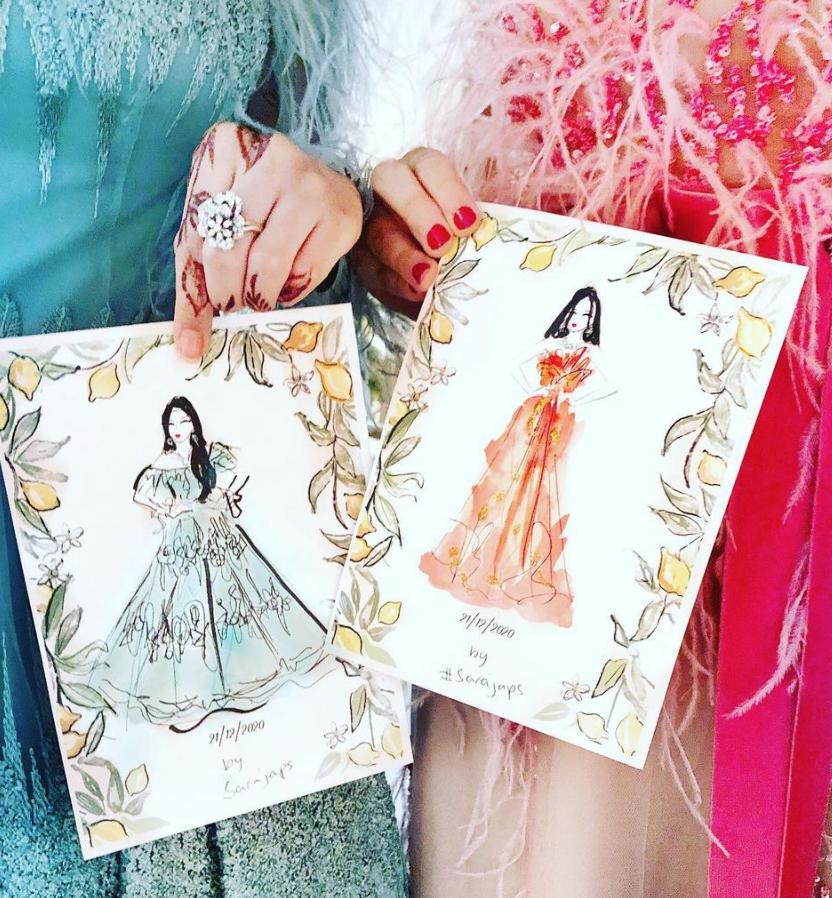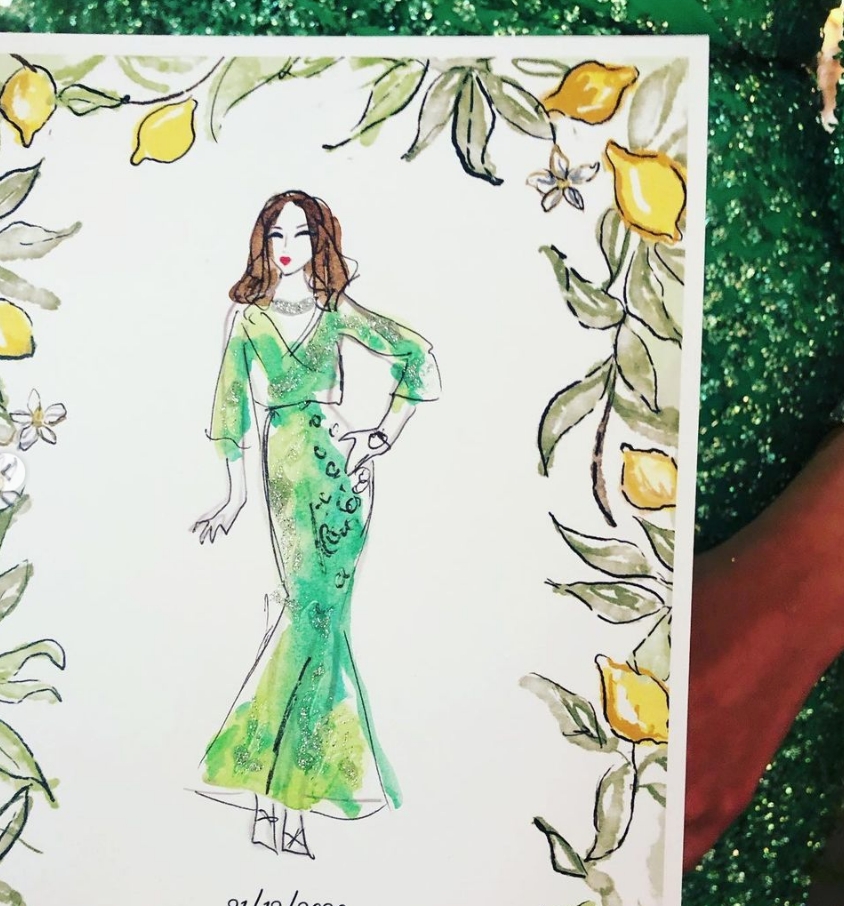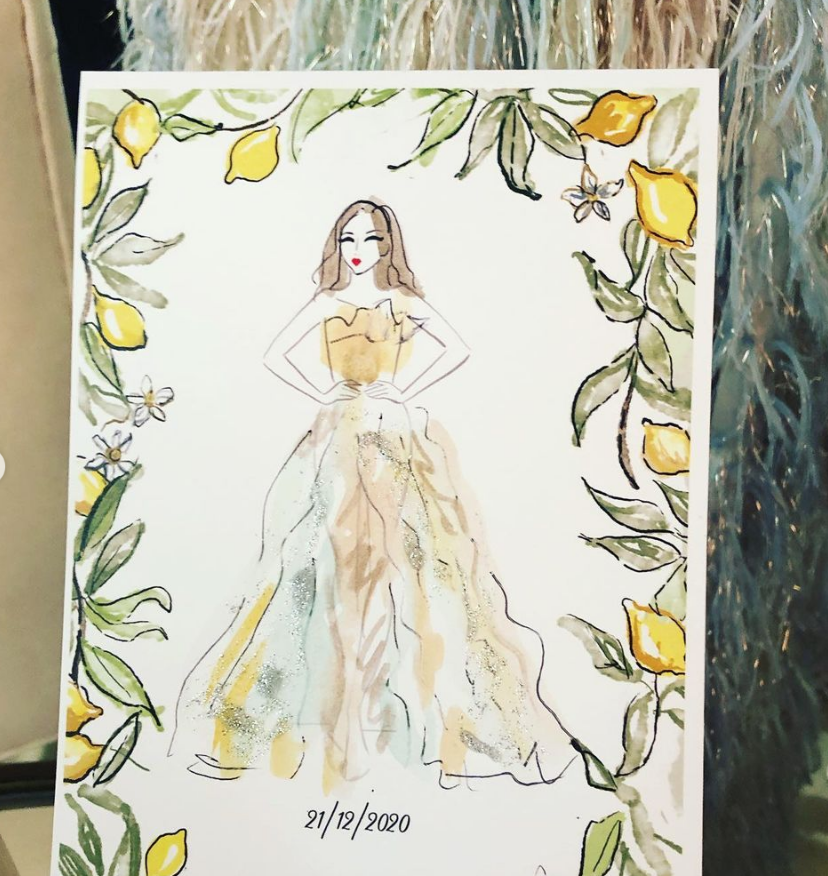 The outfits inspire me so much but omg – weddings are INTENSE!!!! Each wedding, I was drawing non stop for four hours. Between these events and lugging my robust kid around the house, my wrists are in serious need of a hot stone massage! But jokes aside, I get to snack, draw the most stunning dresses AND get all dressed up!!! I love adding sparkly things to my cart knowing I finally have somewhere to wear them! I think I could quite happily ONLY do weddings from now on !